ENHANCE YOUR BRAND IDENTITY WITH CORPORATE PRINTING
"It's fast, easy and saves time"

Add your company's logo to your corporate wear for enhanced effect. Adding print to your clothing does not have to be expensive or time-consuming, and with ID® Service, we take care of the finishing - also for small quantities.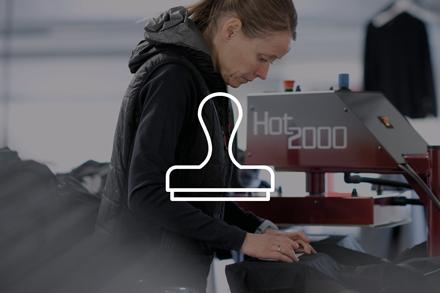 TRANSFER
We manufacture the foil transfer separately and apply it to the textile using a heat press. There are various types of transfers, such as water-based, standard, colourstop, polyamide and digital.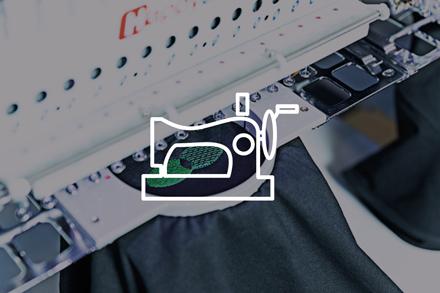 EMBROIDERY
Embroidery gives the garment an extra shimmer of exclusivity and elegance. The sharp colours of the durable polyester thread withstand boiling washing and retain their sheen for most of the textile's lifespan.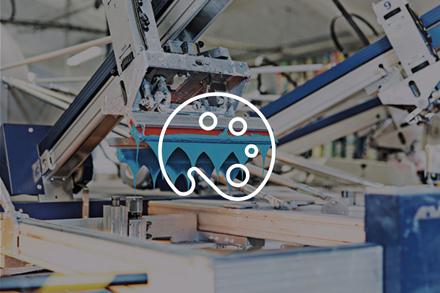 DIRECT PRINT
In direct printing, liquid dyes are printed directly onto the textile. This method offers a high level of detail and colour variation, making it suitable for use on both natural and synthetic textiles.

STATISTICS ON EACH
ITEM OF CLOTHING
In some industries, corporate clothing is washed at laundries. A small nickel-free chip is fitted on the clothing to ensure that staff get their own work clothes back when they have been washed. The chip also contains data on washing dates, checks performed and much more.
Do you want to hear more about fitting chips to your clothes?

WHY ID® SERVICE?
check Professional advice
For corporate printing and help with everything from design suggestions and proofs to advice on the use of different textiles and the final finish.

check Fast, easy and time-saving
Everything is handled by ID®, saving time and administration.

check Quality to match your needs
We have been known for our high-quality products for decades, and we guarantee an attractive and consistent end-product.

check Reliable logistics is part of the quality
Everything is handled via a smooth and efficient ordering system for improved product quality and reliable deliveries.

check Fast delivery time
It takes a maximum of 14 days from approved proofs to dispatch of your order, and often delivery times are even faster.

check Put your logo in the bank
We're happy to keep your logo in our logo bank, which makes it easier to place repeat orders.
Can we help you?
Ordering Corporate Wear should be fast, safe and straightforward. Every year, we deliver more than seven million corporate items to both foreign and domestic customers. Send us a message, or phone us on +45 9749 2144. We're ready to help you. All messages will be answered within 24 hours.