PASSION FOR SHIRTS
______
Shirts for business, leisure or evening events. Seven Seas Copenhagen by ID® carries an extensive range of ready-to-wear shirts both for men and women for any occasion. Since the beginning in 1973 quality materials, comfortable fit and innovative design down to the smallest detail have been in focus.
THREE GENERATIONS
OF SHIRT MAKERS
For more than four decades, the family behind Seven Seas by ID® has been committed to making shirts. In three generations, no compromise on quality and design has been at the center of development.
Seven Seas by ID® ranks among the world's leading producers of quality shirts. Quality and design have been hallmarks of the company for three generations. Today, Seven Seas is owned by ID® Identity and cooperates with some of the world's leading suppliers of fabrics on the development of high-quality and fashionable shirts.
MORE THAN
JUST A SHIRT
Details | Quality | Craftsmanship

check 92% of the shirts are in 100% cotton.
check Shirts with easy-care and non-iron options.
check Shirts with four different collar types.
check Shirts in different fits: Men's and Ladies' modern fit and Men's slim fit.
EASY-CARE
_____
Several Seven by ID® Seas shirts are in Easy-Care quality and require minimal ironing. To achieve the best result, the shirt should be ironed after washing before it is completely dry. The shirts can also be tumble-dried at low heat and afterwards placed on a hanger.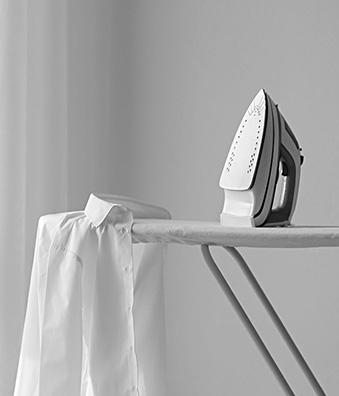 NON-IRON
_____
The majority of Seven Seas by ID® shirts are Non-Iron. This means that they require minimal or no ironing. After washing and possibly tumble drying at low heat, hang the shirt to naturally dry on the hanger and it is ready for use.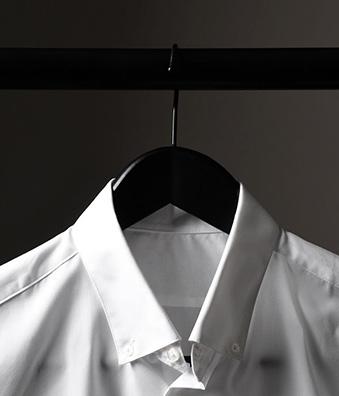 KNOW YOUR COLLAR
_________
A shirt collar is not just a collar. But what type of collar is the right for you? Below we will guide you to find your perfect collar style that makes you feel good.
Cut-away collar
A cutaway collar is a bold and modern style choice and the collar emerged in the 1930s. The cut-away collar is particularly suitable for ties and is also considered as one of the more formal collar types.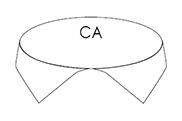 Kent collar
The Kent collar is a real all-rounder, which should find its place in every well-assorted wardrobe. Often the Kent collar is called the Windsor collar, it is distinguished by a slightly broader shape that provides a more modern look.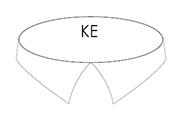 Regular collar
A touch of fashionable extravagance – the collar tips of the regular collar are more widely spread than those of the Kent collar making it the perfect companion for wider tie knots. No matter the occasion - the regular collar is the right choice.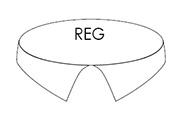 Botton-down collar
The button-down collar was introduced in England during the 1800s to help polo players keep their collars in place. For those looking for a smart look for business or leisurewear, the button-down collar is the perfect solution.